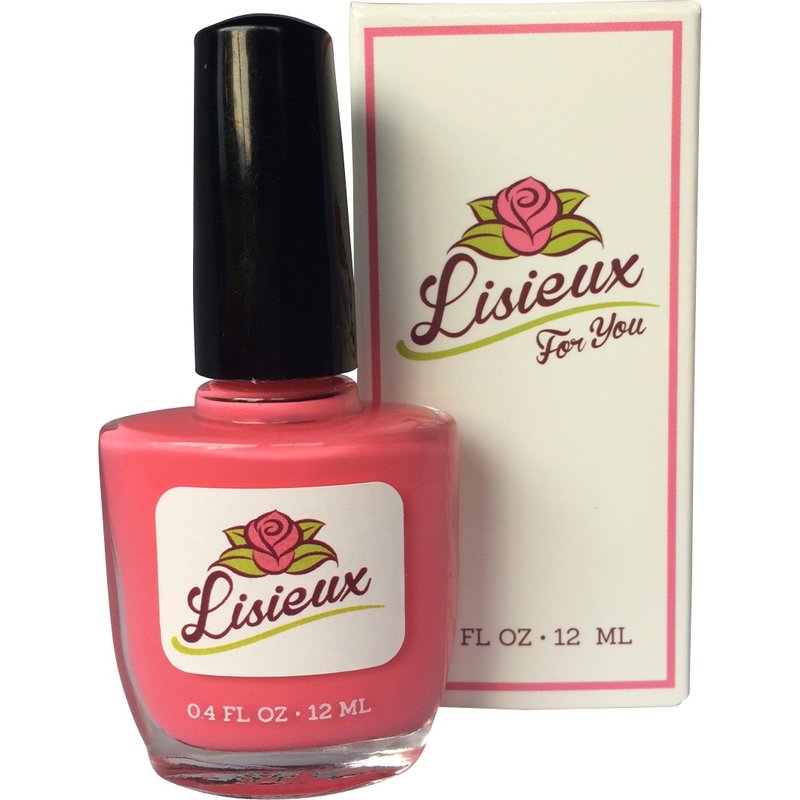 Our Company
Welcome to our little corner of the web! We are a young Catholic company with a passion for sacred scripture, Church traditions and the New Evangelization. There is so much beauty in our faith that we decided to bottle some of it up! Our goal is to equip women with a new, simple and fun way to express their faith and share it with others. We also wanted to create a way to have a holy reminder with you at all times.
We were inspired (and helped) by Saint Therese, the Little Flower of Lisieux and Saint John Paul II. Mother Angelica was also an inspiration for her wisdom regarding holy reminders.
It was really important for us to have quality nail polish so we are proud to say Lisieux is professional grade polish that we had our friends and family of various ages and vocations test out.
All of the polishes on our website have been handpicked for their color, ease of application and longevity.
Fun Facts
The company was almost named Nail Evangelists however Saint Therese came to our rescue. We wanted to appeal to all women no matter where they are on their faith journey.
The idea for Lisieux came after finding the best pink nail polish only to find out it had the most inappropriate name ever and we had to hand it back to the sales associate at the cosmetics counter.
Charlie Sheen's #winning tweets played a role in deciding if nail polish would be a useful tool for evangelization. Bishop Barron shared a story on Catholic radio about a convert a few years back who during the height of the Charlie Sheen #winning tweets looked on Sheen's Wikipedia page and then clicked on the link to Martin Sheen's page which had a link to Blessed Fulton Sheen's Wikipedia page. She then started watching episodes of Fulton Sheen's show Life is Worth Living on Youtube and found her way into the Catholic Church the following Easter. We figured if God was willing to use celebrity tweets to prompt a conversion, nail polish named after Biblical events, the saints and Catholic tradition could also serve as a source of inspiration.
The New Evangelization calls upon Catholics to use new methods and expressions for sharing the faith and the gospel.
Nail polish is the only cosmetic you can see and enjoy without looking in a mirror.